In two weeks, Captain America Civil War has nearly rounded the $1 billion mark at the international box office as Marvel beats DC in its tracks
Just last week we told you that Captain America Civil War had bested Deadpool and threatened DC's Batman v Superman. Now with $311 million at the domestic box office, Civil War is set to outpace Dawn of Justice's $328 million draw this weekend, according to Forbes. Not only that, but with an international gross of $982 billion, Marvel's Phase 3 package could be the first film this year to surpass the $1 billion benchmark. At this pace, the launch the Marvel's Cinematic Universe is off to an impressive financial start, even if the characters shift and mutate.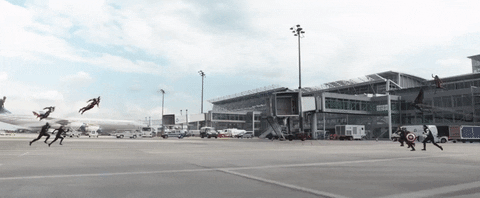 Indeed, brother directorial team Joe and Anthony Russo recently revealed that Chris Evans might not show up in subsequent Infinity War instalments since Steve Rogers rejected the Captain America identity in Civil War. Be that as it may, the Avengers package is already the 52nd biggest domestic picture of all time. And thanks to Civil War, the MCU franchise has a whole has bumped past $10 billion, making it one of the most successful cinematic franchises in history! Although Dawn of Justice's theatrical sun has set, Marvel still has a healthy run to go before DC gets another shot to pander its wares with Suicide Squad in August. Are you Marvel or DC?